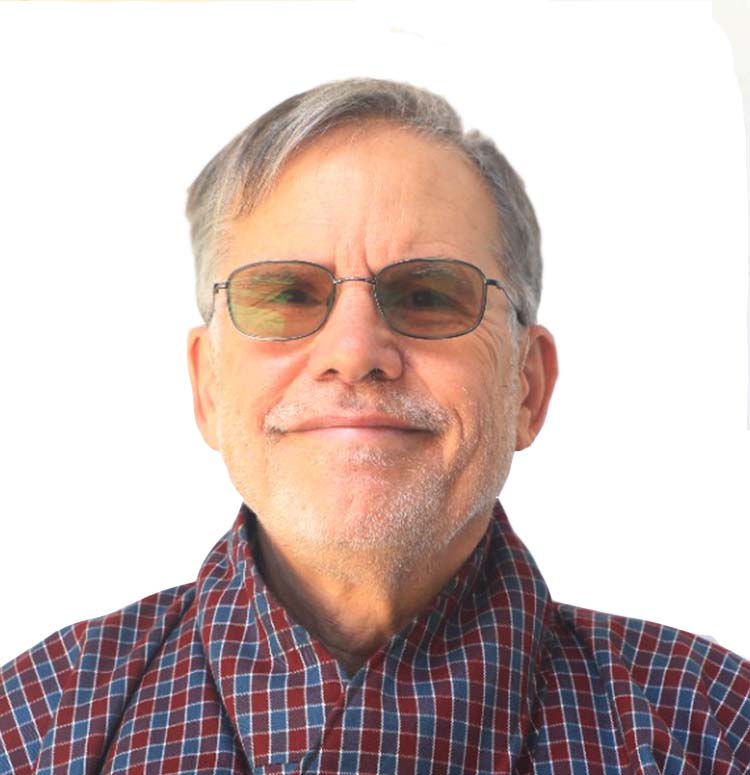 David W. Tushaus
Assistant Dean of Graduate and Experiential Education
Biography
David Tushaus is the Assistant Dean of Graduate and Experiential Education. Professor Tushaus has worked on human rights issues his entire career. He was a staff attorney and clinic director for the Midwest Innocence Project and the University of Missouri – Kansas City prior to coming to JSW. Before that, he was a professor and Chairperson in the Department of Criminal Justice, Legal Studies, and Social Work at Missouri Western State University. He developed human rights, applied learning approaches to teaching legal research, legal drafting, election law, and human rights. He received the Missouri Governor's Award for Excellence in Education in 2011 and the Distinguished Professor Award in 2009.
David Tushaus was Managing Attorney at Legal Aid of Western Missouri, an NGO law firm, where he obtained grants, supervised staff, and handled cases involving government benefits, health care, consumer issues, domestic violence, disabilities, and farm problems. Awards for his advocacy include a 1995 Missouri Health Law Advocacy Award for state-wide work for consumer protections for low-income people.
Dave has served abroad in various capacities. He was a Fulbright-Nehru Scholar in 2012 at Banaras Hindu University (BHU), Varanasi, India. He also served as a Fulbright Specialist for the University of The Gambia Faculty of Law in 2017. He was an International Clinician in Residence and Fulbright Specialist in Myanmar in the summer of 2018 and 2019. He was then an Ambassador's Distinguished Scholar at Bahir Dar School of Law, Bahir Dar University, Ethiopia, in 2019–2020.
Areas of Interest
Human Rights
Wrongful Convictions
Persons with Disabilities Law
Clinical Legal Education
Experiential Education
Publications
Dr. Mishra, Anuja; Tushaus, David; "

Water Rights as Human Rights: Use of Big Data Analytics and Digital Technologies to Improve Access to Clean Water" in

Legal Analytics: The Future of Analytics in Law

, edited by Namita Singh Malik, Elizaveta A Gromova, Smita Gupta and B. Balamurugan (Eds). Taylor & Francis Group, LLC, expected February, 2022.
Stephen A. Rosenbaum, Britane Hubbard, Kaylee Sharp-Bauer; David W.
Tushaus (2021). The Myanmar Shwe: Empowering Law Students, Teachers and the Community through Clinical Education and the Rule of Law, 28 Indiana J. Global Legal Studies 153.
Ross, N.; Ardussi, C.; Tushaus, D.; Win, S.; Lwin, Z. (2020). Understanding Myanmar and the Way Forward for Legal Education: From Rote Learning to Community Engagement Through Clinical Legal Education,

6(1) Asian Journal of Legal Education, 1-19. 

Hubbard, B.; Saladan, M; Tushaus, D.; Upreti, N. (2019). Taking justice to people in crisis: Mobile legal clinics, Alternative Law Journal, 1-6.

Adams, C.; Tushaus, D. (2018).

Habeas Corpus Reform Act: True Reform or Suspension of The Great Writ In The United States of America

, 60 Journal of the Indian Law Institute, 282-297.

Gillis, C.; Tushaus, D. (November 2017). Value of Service Learning Through Global Collaborations, 5 Asian Journal of Legal Education, 5(1), 1–20.
Banerjee, S.; Kallakuru, R; Kumar, Y.; Pai, M; Upreti, N.; Tushaus, D. (July 2016). Conducting a community needs assessment: a student-client approach to clinic research,

International Journal of Clinical Legal Education

, 23(3), 53-87.
Katz, J.; Tushaus, D. (2015). Suffrage History and an Election Law Project,

Universitas

, 10, 23-47.
Tushaus, D.; Gupta, S; Kapoor, S. (July 2015). Indian Legal Aid Clinics: Creating Service Learning Research Projects to Study Social Justice,

Asian Journal of Legal Education

, 2(2), 100-118, Sage Publications.

Mishra, P. C.; Smith, K., Tushaus, D. W. (2014). Civil Rights Liability in India and the United States: Impact on Government Policies and Procedures.

National University of Study and Research in Law's Journal of Law and Policy

, 1(1), 77-100.
Tushaus, D. W. (2012). Science, Technology and the Need for Reforms in the Criminal Justice System.

The Banaras Law Journal

, 41(2), 47-64.

Jang, H., Lee, J., Lee, H., & Tushaus, D. (2011). Examination of the recent increase of rape rate in South Korea: An explorative approach.

Society & Security

, 1(2), 107-139. 
Lee, H., Jang, H. (Yun, I., Lim, H., Tushaus, D. W. (2010). An examination of contextual and police training influencing police use of force: A multilevel model.

Policing: An International Journal of Police Strategies and Management

. info.emeraldinsight.com/products/journals/journals.htm?id=pijpsm
Kissock, S., Tushaus, D. W. (2010). Promoting Civic Engagement in a Learning Community.

Journal of Learning Communities Research, 5

(1), 65-76.
Tushaus, D. W. (2009).  Teaching Election Law to Promote Civic Engagement,

Academic Exchange Quarterly

, 13(1).
Katz, J. & Tushaus, D. W. (2008).  Terrorism and Human Rights:  The South African and Northern Ireland Experience,

The Journal of the Institute of Justice & International Studies

, (8).
Tushaus, D. W. (2007).  Election Protection Through Service Learning,

National Society for Experiential Education Quarterly Journal

, 32(3).  Retrieved January 19, 2008 from http://www.nsee.org/enews/2007/Vol32_No3_SUMMER/1-tushaus.php.
Tushaus, D. W.  (2003).  The Use of Pro Bono Work in Paralegal Education.

Journal of Paralegal Education and Practice

, 19, 69-105.  
Monographs
Katz, J., Tushaus, D. W. (2010).

From the Classroom to the Polling Site:  College Student Poll Worker Service Learning Project Manual

.
  Other Publications
Hubbard, B.; Saladen, M.; Tushaus, D.

Protecting the Most Vulnerable through Mobile Legal Clinics

. Proceedings of the first International Conference on Law and Governance (iCLAVE), Jakarta, Indonesia (2017).
Gámez Hernández, J.; Hidalgo López, C.; and Surián Barrios, M.; Tushaus, D. Applied learning through international collaboration: Using research on domestic violence as a learning tool. Proceedings of the HEAD'17 international conference, Valencia, Spain (2017).

Tushaus, D. W. Creating a More Just Society, Proceedings of The International Interdisciplinary Seminar on Access to Justice: Trends and Issues. Department of Law, University of Kerala, Thiruvananthapuram, India (2016).

Tushaus, D. W.; Gupta, S. K.; Kapoor, S.; Upreti, N. K.; Guatam, M. Conducting Community Needs Assessments to Engage Students. Proceedings of The International Interdisciplinary Seminar on Access to Justice: Trends and Issues. Department of Law, University of Kerala, Thiruvananthapuram, India (2016).

Tushaus, D. W. (2012) My Experience with Legal Aid Programme of Law School, Banaras Hindu University.  BHU Law School Newsletter, Vol. 1, No. 2, July-September 2012.
Courses
Oral Advocacy and Logic
Current Legal Issues
Access to Justice and Community Needs Assessments
Education History
Member of the Missouri Bar, United States of America

University of Iowa – Iowa City
                Juris Doctor – 1985
                Research Assistant for the Legal Clinic – 1984-1985
University of Iowa – Iowa City
               Master's Urban and Regional Planning
               Research Assistant – 1982-1983
               Assisted professors in their research and teaching
University of Missouri – Columbia,
              Bachelor of Arts, Sociology
              Minor in Journalism
              General Honors