Research Center
The Research Center is established to lead and coordinate JSW Law's research programs, scholarships, and activities. The Center organizes varying activities and programs to promote research and scholarship among the faculty members. Such activities include providing research related training to faculty members, conducting research forums and seminars such as faculty forum, judges and lawyer's forum, interdisciplinary forum, students' forum, distinguished scholar forum, lecture series, research festival. Another major function of the Center is to oversee the JSW Law Publishing Series. The JSW Law Publishing Series is the publishing house of JSW Law, and is responsible for publication of law review journals, books, and other academic publications. The Center also organizes national, regional, and international research conferences. These conferences are initiated by the respective faculty. The Center already organized the first and second biennial conference on GNH and Law, the first National Conference on Public Contracts. As the department responsible for leading JSW Law's research programs and activities, the Research Center will continue to grow and develop and implement innovative research programs guided by the four pillars of JSW Law's research initiatives.
The Research Center publishes legal journals and titles under the name of the JSW Law Publishing Series. The Center has already published many titles including the Inaugural Volume of the Journal of Gross National Happiness and Law (GNH and Law), the Proceedings of the First GNH and Law Conference, National Legal Needs Assessment Report, Defenses in Criminal Cases under Penal Code, textbooks, and other titles. The Center will launch the Inaugural Issue of the JSW Law Review and the student law journal in February 2022.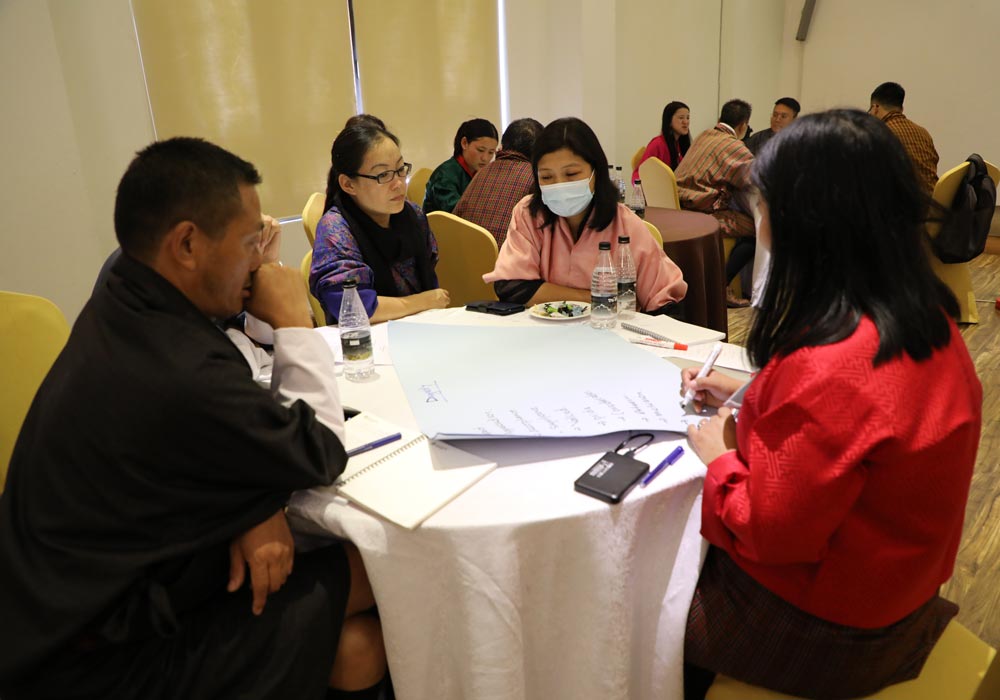 Sonam Tshering, Kuenzang Dolma and Migmar Lham will be conducting a two-day training on Negotiation, Contract and Dispute Settlement for the Public Procurement Officers in May 2022. The program is funded by the Department of National Properties, Ministry of Finance, Royal Government of Bhutan.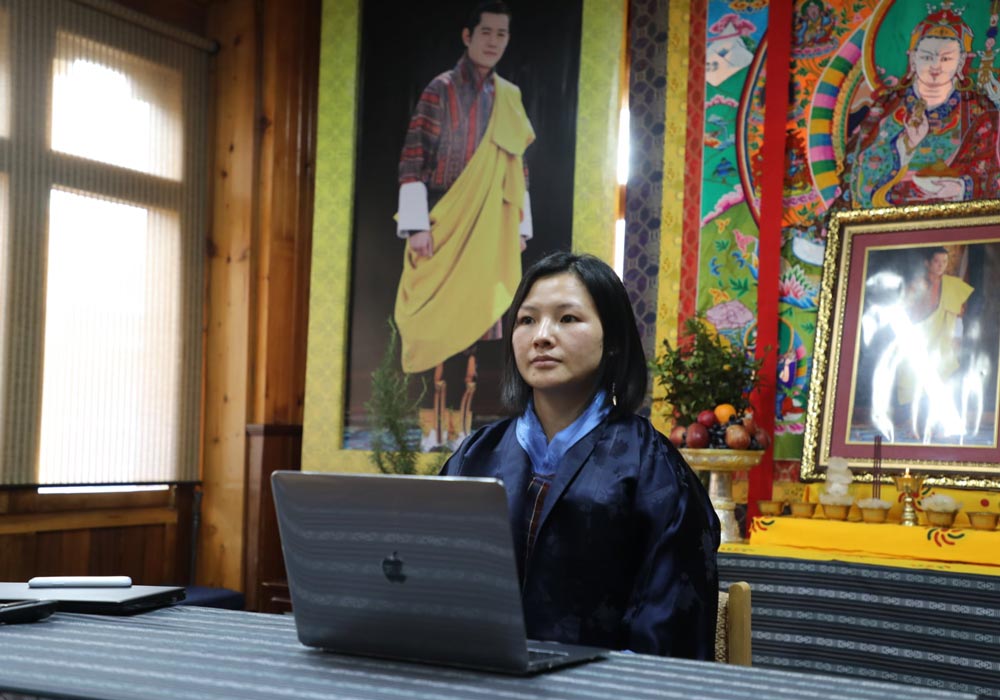 A group of faculty members, Dema Lham, Sonam Tshering, Senior Lecturer, Kuenzang Dolma and Karma Choden are currently initiating a nationwide empirical study on Access to Justice for Person With Disabilities (PWDs) in the country. The Research is being executed through a team of experts from Paro College of Education, Royal University of Bhutan. The project is funded by the Austrian Development Agency through the Justice Sector Program (JSP) and will end in June 2023.
A group of faculty writing textbooks on various subjects including procedural law, contracts, legal drafting, penal law, animal ethics, environment, international, law and economics, legal research, intellectual property, corporate law as well as Tshema (logic) and law, Ngenga (poetry) and law, and Bhutanese legal jurisprudence. The authors are being mentored by international experts and books will be edited by scholars and experts from both within and outside Bhutan. Five Books are already published coinciding with the Birth Anniversary of His Majesty the King on 21 February 2022.
Visiting Scholars Program
JSW Law hosts numerous visiting scholars programs every year. These scholars range from visiting faculty to lecture series to expert forums and other areas of scholarship. Through this program, the law school ensures a high quality of education with diversity for the students and faculty with the rest of the world. These scholars come from varying backgrounds, nationalities, diverse academic institutions and ethnicity. Some of the previous visiting scholar programs included full bright scholars and other eminent legal personalities.
Faculty as Learners and educators
Teaching is lifelong learning and faculty members remain learners forever. Recognizing the importance of faculty as learners, the Center plans and conducts workshops, training, and conferences for the faculty. Such opportunities help faculty become experts in their area as well as provide platforms to share their knowledge and research with other faculty members and others in the society.
Conferences and Forums
The Research Center organizes conferences and forums to foster, encourage and promote legal scholarship not only for students and faculty of the law school but also to support the legal fraternity in the country. Conferences and forums include national and international research conferences, faculty forum, judges and lawyer's forum where lawyers (government, private or corporate) and judges (both serving and retired judges), international legal experts, distinguished legal scholars and eminent jurists share their research and scholarship with the Bhutanese legal fraternity.