JSW School of Law joined the nation to celebrate Constitution Day and commemorate His Majesty, the Fourth Druk Gyalpo's Birth Anniversary. To mark the occasion, JSW Law organized a three part event at the Le Meridian, Thimphu. The Guest of Honour, Dasho Karma Hamu Dorjee, Chairperson of the Royal Civil Service Commission awarded prizes to the student winners of an Essay Writing Competition on the theme, "13 years of Democratic Bhutan under the wise leadership of His Majesty the Druk Gyalpo Jigme Khesar Namgyal Wangchuck" organized by JSW Law. She also launched a book, "Lo-ngo Dhuenchui Druk gi Thrimdrel Zerim Legjur" (Procedural Reforms in 70 years) that was written by JSW Law's Associate Professor Rinzin Wangdi.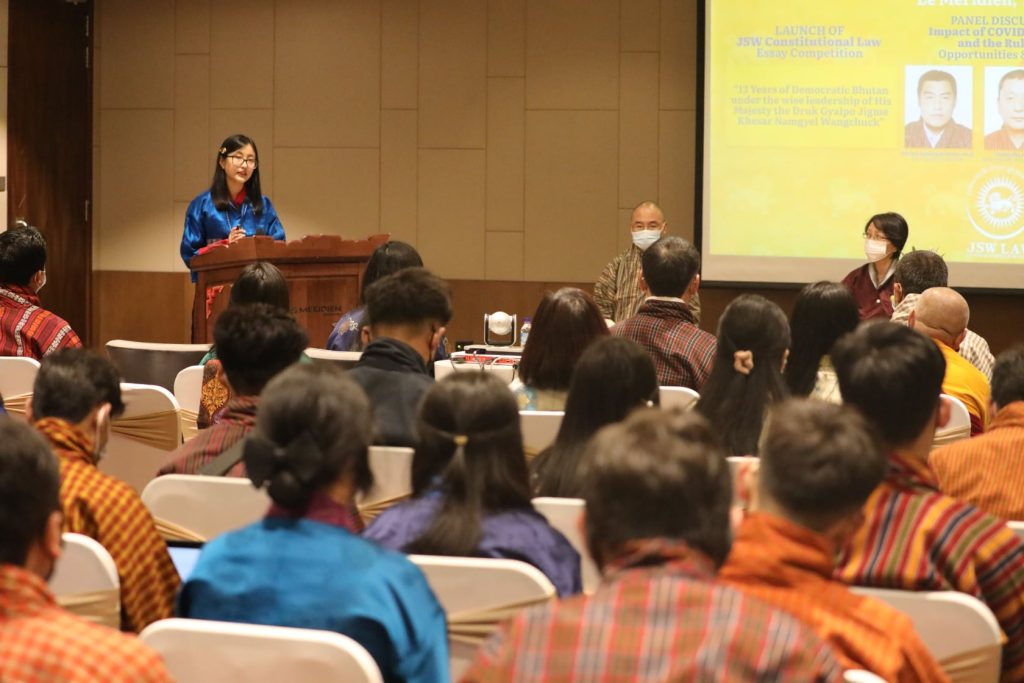 The main event of the day was the launch of the "Judges and Lawyers Forum", an initiative of the Research Centre. The forum discussed the theme of, "Impact of COVID-19 on Justice and the Rule of Law – Challenges and Opportunities." The forum delved into the impact of COVID-19 on the justice sector, including legality and constitutionality of state actions, impediments caused to rights of the people and balance between the fundamental rights and duties. The expert panel consisted of Justice Jangchuk Norbu (PhD), High Court, Royal Court of Justice, Mr. Tshewang Penjor, Director, Legal Services, Office of the Attorney General and Mr. Cheda, Legal practitioner and Chief Executive Counsel of UC Associates: Bhutan Law Office. The forum was moderated by Mr. Sonam Tshering, Assistant Dean and Senior Lecturer of the law school.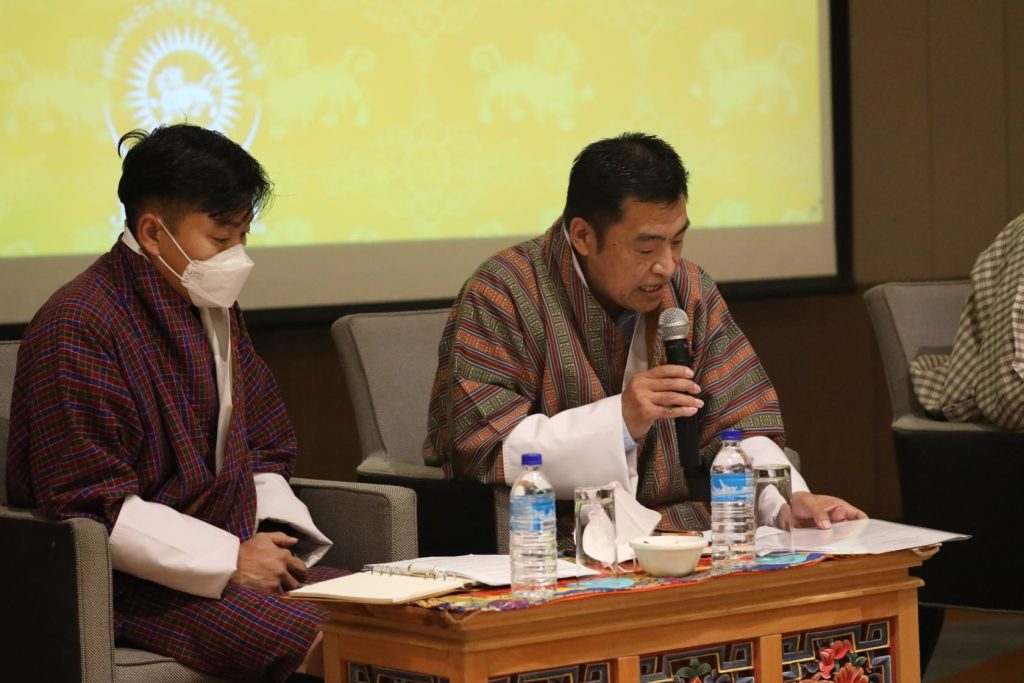 The event was attended both in person and virtually by individuals from diverse organizations within Bhutan, and the JSW Law family.