Students
Students in the SEC will continue the journey they began in the Corporate Law course (and to a lesser extent also their Contracts and Property courses). They will hone their skills as legal consultants and advisors to small business entrepreneurs, many of whom are savvy businesspersons but largely unaware of the legal and administrative risks they may face as businesspersons. Students work as consultants and as lawyers, working to understand and help refine business models, and then subsequently drafting legal strategies and documents in accordance with that vision.
Project Work
SEC students work with Bhutanese small business entrepreneurs to help them realize their dreams. Students can help clients with their organizational and transactional (O&T) legal needs but can also work with them to help refine and focus their business plans on what really matters to them as business entrepreneurs.
Students also work with policy makers on efforts to make Bhutan a more conducive environment for small business entrepreneurs.
Druk Metho Project
The Social Enterprise Clinic in partnership with Druk Metho (name changed to Bhutan Blossoms) has worked since the inception of the business. Druk Metho is structured like a regular for-profit company, currently registered as a sole proprietorship, and scheduled eventually to develop into a private limited company. No similar corporate structure exists in Bhutan or elsewhere. The benefits of this profit-sharing model, however, are apparent, in that the incentives of both Druk Metho as well as the Farmers Group are aligned, and the profits generated by Druk Metho flow directly to the community.
The Druk Metho project was featured by the Royal Monetary Authority of Bhutan as a model to emulate across the country and encouraged Dzongkhag and national officials to look for similar governance features when deciding how to allocate the substantial sums of development funds available under the 12th Five Year Plan (2018-2023).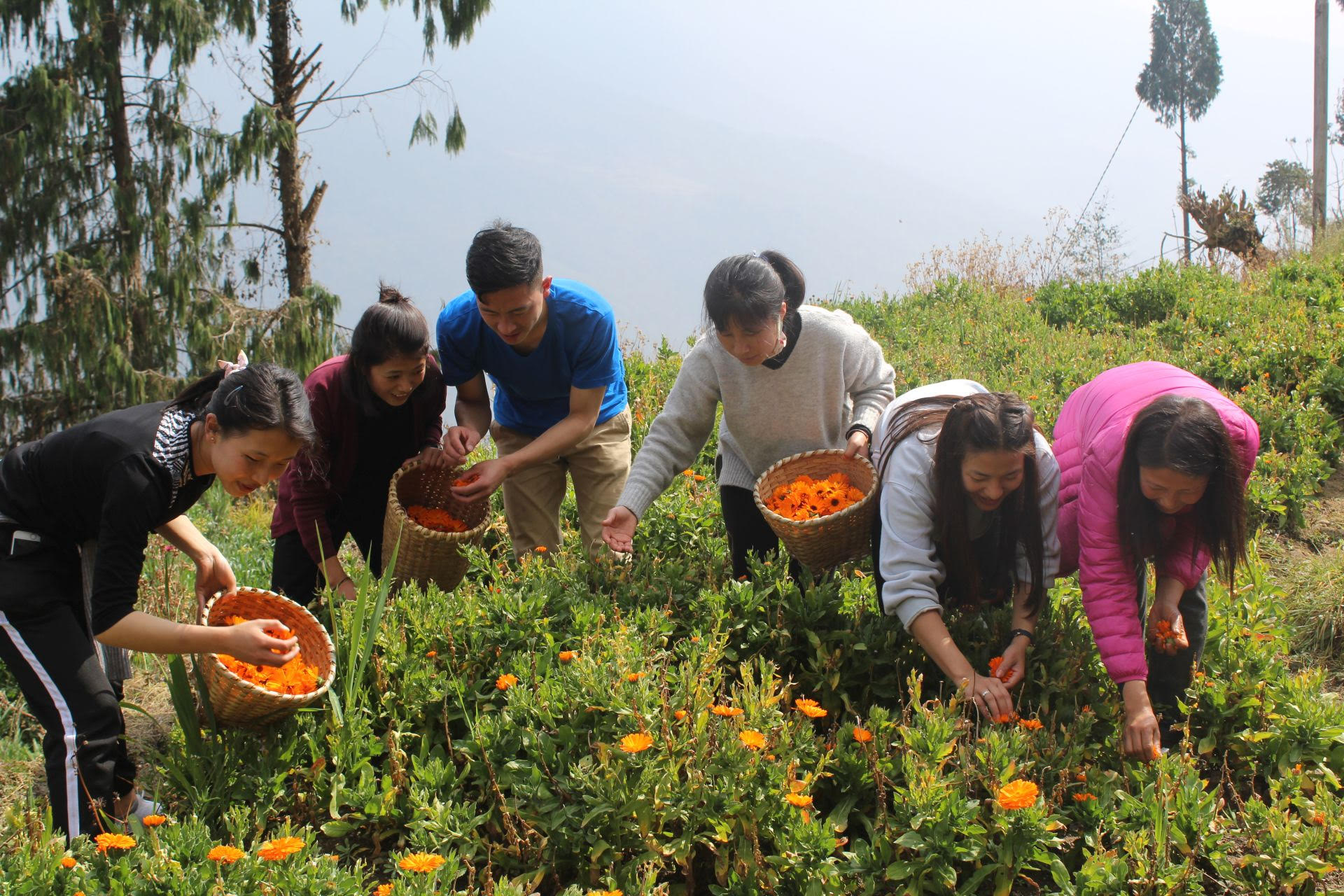 Wangsel Market Garden Project
Wangsel Market Garden (WMG) is a registered Farmers Group which has been founded by ten enthusiastic members of the deaf community in Bhutan. The project is working to establish a value-chain production and distribution of organic vegetables, herbs and spices.
JSW School of Law's Social Enterprise Clinic is providing support to the Farmers group by helping draft bylaws for the group, drafting project plan, and supporting the farmers group to seek land lease from the government.
Nazhoen Lamtoen
Nazhoen Lamtoen is a Civil Society Organization which works with children in conflict with law (CICL) and children in difficult circumstances (CIDC). Nazhoen Lamtoen provides aftercare support to children in conflict with law to help reintegrate them into society by providing support for livelihood.
SEC drafted the concept business notes in consultation with the Nazhoen Lamtoen for their newly acquired lease land which will be used for providing opportunities for the CICL as well as help with the sustainability of the CSO.
"Bhutan Blossoms (Druk Metho) was founded with a vision to solve social and environmental issues that our society is faced with. We would like to thank the faculties and students of the Social Enterprise Clinic (SEC) of the JSW School of Law for supporting the project pro-bono, in the legal and various other fields since the project was founded."
The Founder of Bhutan Blossoms