Office of the Honourable President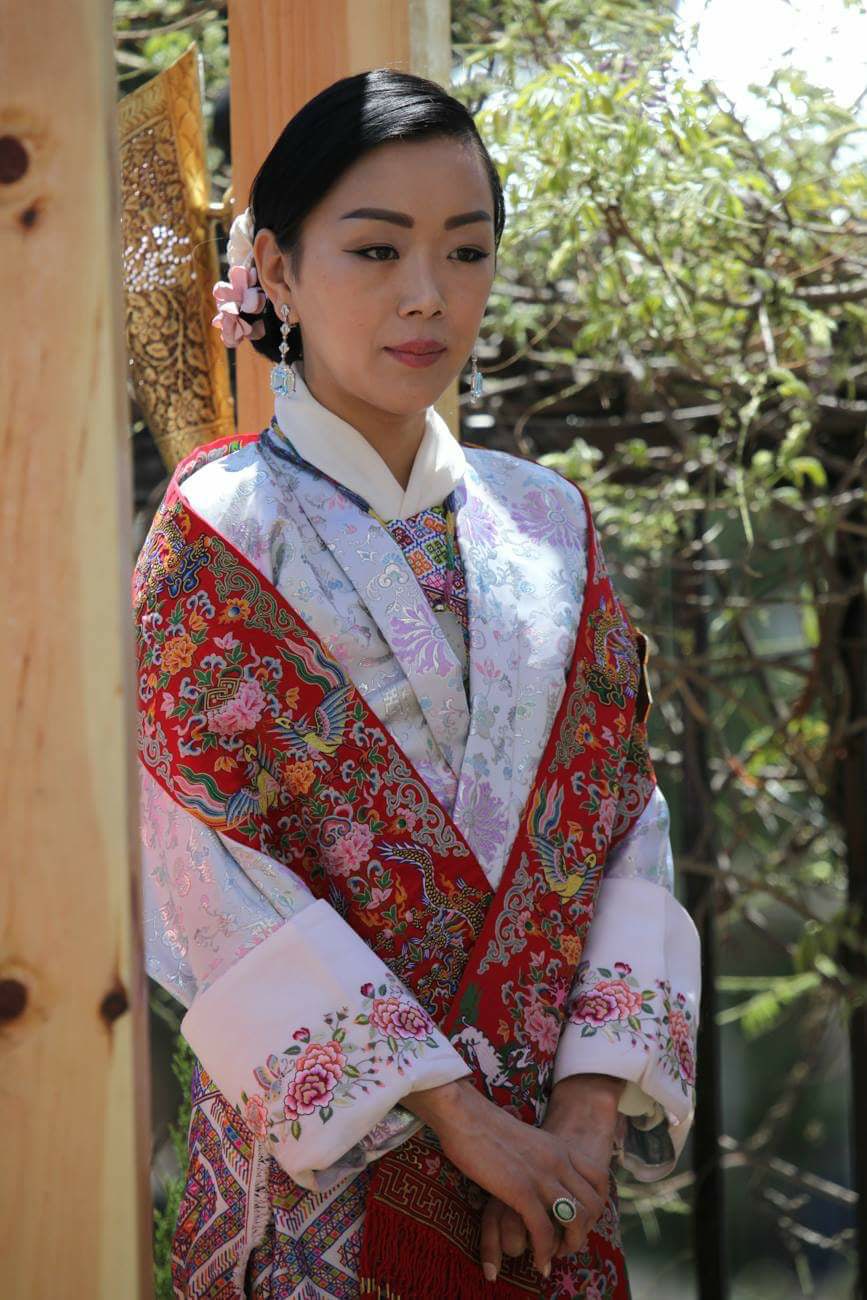 His Majesty the King Jigme Khesar Namgyel Wangchuck appointed Her Royal Highness Princess Sonam Dechan Wangchuck as the Founding President of Jigme Singye Wangchuck School of Law by Royal Decree in 2017.
HRH Princess Sonam Dechan Wangchuck was born on 5 August 1981. Her Royal Highness received her undergraduate degree in International Relations from Stanford University. She earned Master of Laws with focus on Constitutional Theory from Harvard Law School.  Her Royal Highness completed her Post-Graduate Diploma in National Law (PGDNL) from the Royal Institute of Management in Bhutan.
She has been an integral part of the Bhutanese legal fraternity ever since she joined the then Office of Legal Affairs in 1999 at the age of 18. She then joined the Royal Court of Justice in 2005 as a Registrar of the High Court and later in 2010, also served as a Registrar of the Supreme Court of Bhutan. She has received a Bronze Medal for thirteen years of service to the country.
HRH Princess Sonam Dechan Wangchuck is a visionary leader who pioneered and initiated the establishment of key legal institutions in Bhutan. Since 2011, Her Royal Highness serves as the Founding President of the Bhutan National Legal Institute, Bhutan's Judicial Academy. Under her leadership, the Bhutan National Legal Institute continues to work on providing continuous legal education to judicial officers and staff. One of the major initiatives of Her Royal Highness was revitalization of age-old practices of community mediation and alternative dispute resolution (ADR) in Bhutan. As part of this initiative, since 2019, Court-Annexed Mediation Units were introduced to encourage out of court dispute settlements.
Recognizing the central role that law plays in governance, nurturing of vibrant democracy and protection of individual rights and welfares, in 2010, His Majesty The King commanded that she spearhead efforts to found the Nation's first Law School. Since then, Her Royal Highness led the project of constructing purpose-designed physical infrastructure that is highly energy efficient and a first of its kind in Bhutan. Her Royal Highness also spearheaded the project of developing undergraduate law degree uniquely relevant to Bhutanese law students. Under her leadership, many research and projects were initiated including examination of the intersection of Gross National Happiness and the Law, and Sustainable Development and the Law. Her recent initiative includes the multi-year research and education project titled: Climate Change Law and Policy—Climate Justice for Happiness. Under this project, JSW Law is in the process of establishing the Climate Change and Environmental Law Center of Excellence to support Bhutan's climate mitigation and adaption initiatives through critical examination of national policy and legal frameworks, local and international networking, and capacity building of climate leaders. She was officially appointed as the Founding President of the Law School by His Majesty the King on 1 July 2017 in accordance with the Royal Charter.
In 2017, Her Royal Highness was elected as the Founding President of the Bar Council of Bhutan pursuant to the Jabmi Amendment Act of 2016. While the Jabmi Act was first enacted in 2003, there was lack of political will and leadership to implement the Act. Her Royal Highness filled the leadership gap, and led the works of the amendment of the Act to make implementable and establishing the Bar Council supported by the secretariat office.
She has written a Harvard LL.M. Thesis in 2007 on 'Constitutional Theory – Bhutan's Constitution and Transition to Democracy'. She has authored 'Raven Tells a Story', in 2011– a book for children and adults alike, about the values embedded in Bhutan's Constitution. She is also a trustee of the Tarayana Foundation, a non-profit organization striving to uplift and enhance the lives of vulnerable communities in rural Bhutan.
Honourable President's Address at the Opening of the Second International Conference on GNH and Law