Students of ADRC will have the platform to be problem solvers, working with organization that mediate dispute (Court Annexed Mediation Unit). Students observe and take part in mediation by working with officials to help mediate civil cases by identifying win-win solution for disputants.
In addition, students will learn new skills on dispute system design helping organizations to assess conflicts and design a dispute resolution system or if there is already a system in place then assessing it. Students works with stakeholders to facilitate consensus around a particularly knotty issue, or they may help policy makers engineer a process to move forward with a particular development objective.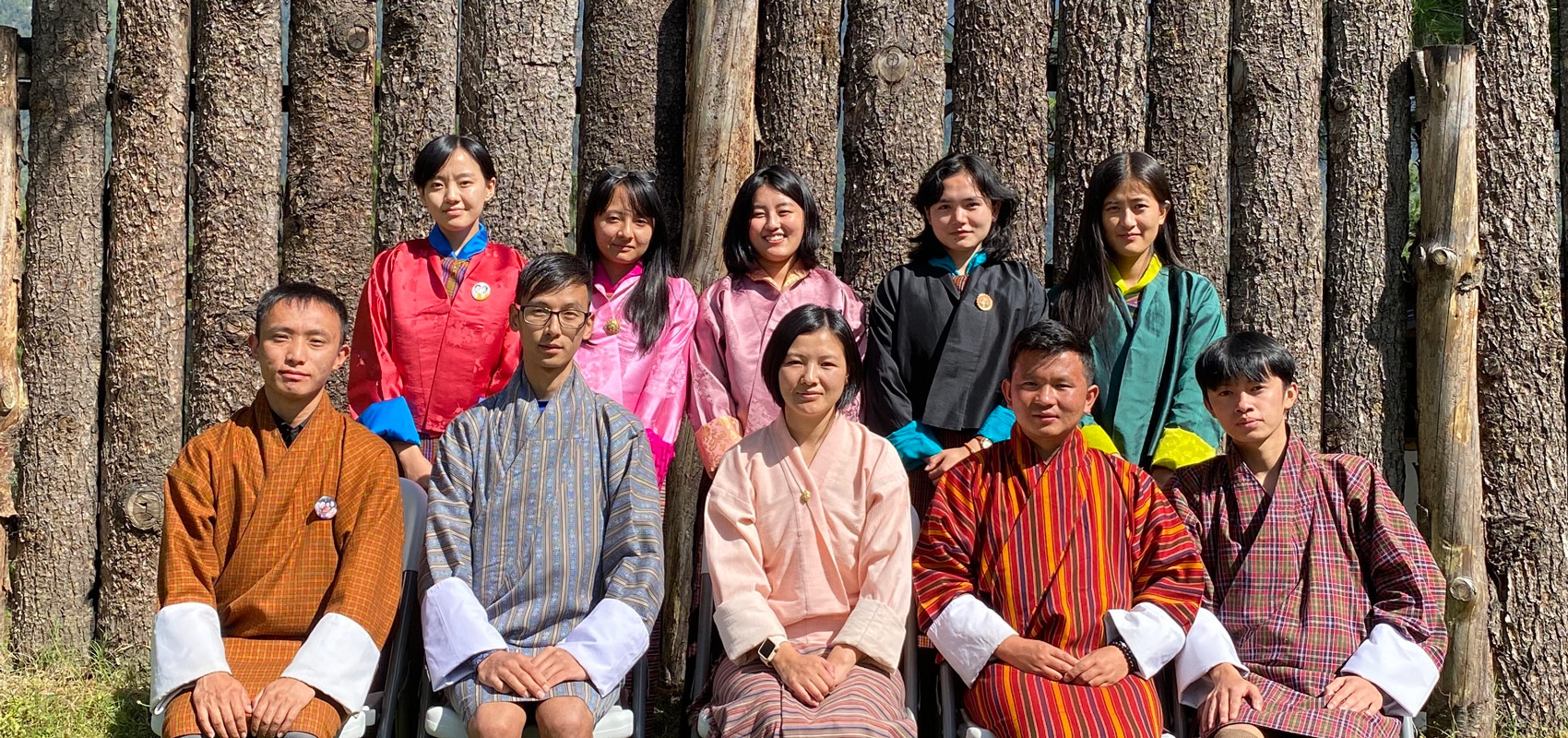 Mediation Handbook for Office of Consumer Protection, Grievance and Redressal Division
The ADRC developed the mediation handbook for Office of Consumer Protection's Grievance and Redressal Division. Consumer advocates and Local Government leaders (Gups) are required by law to first mediate consumer disputes. The mediation handbook will help the Consumer advocates and Local Government leaders on mediation of consumer dispute.
Confidentiality Rules for RENEW Gawaling Shelter Home
The ADRC worked with civil society organization RENEW (Respect Educate Nurture Empower Women) to develop confidentiality rules for their shelter home. The shelter home provides shelter to temporary residents as well as few that have to pro long their stay. The rule will help address the concerns of staff and residents and ultimately provide a safe environment for any resident that walk into the shelter home.
Conflict Management for Nazhoen Lamten's Shelter Home
The ADRC assisted civil society organization Nazhoen Lamten to conduct conflict assessment at their shelter home and designed a simple dispute resolution system for its staff and residents. Dispute resolution system will give clear understanding to its staff and residents on how to handle a conflict at their shelter home.
Mediation
ADRC students observed and took part in mediation at Thimphu District Court (Family and Child Bench) Annexed Mediation Unit and Local Government Level mediation in Paro District. Students got the opportunity to learn about various types of dispute ranging from family to easement and how they are resolved at the local level.
Consensus Building Handbook for RENEW
JSW Law's first clinical project was a joint effort involving the ADRC and the Human Dignity Clinic to develop a new way to resolve certain types of domestic violence cases with RENEW, a civil society organization. The two clinics rolled out a nationwide Consensus Building Initiative, three weeks of workshop and training for the various stakeholder. The outcome of the project was the development of the consensus building Initiative handbook (a comprehensive Facilitators Manual) for RENEW volunteers. The Clinic successfully handed off this project to RENEW in May of 2019 after training the first batch of RENEW volunteers on the use of the handbook.
"Appropriate Dispute Resolution Clinic worked with the Office of Consumer Protection to draft mediation Handbook for consumer disputes, students were marvelous, forthcoming and full of self – leadership traits. They bought in valuable inputs to the task."
Chief of Grievance and Redressal Division
Office of Consumer Protection