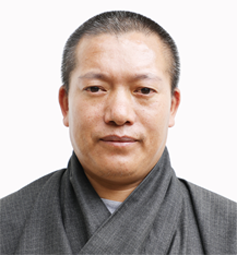 Galay Pelzang
Senior Administrative Assistant
Galay Pelzang was appointed as Senior Administrative Assistant of JSW School of Law from 1st September 2018. He was Internal transfer from Office of Registrar to Estate from 28 March 2019 and serving under the Esate services.
He completed his higher secondary education from Nima Higher Secondary School, Taba and received his Bachelor of Arts (B.A.) in Dzongkha and English from Royal Thimphu College in 2017.
Prior to joining JSW Law, he served as an Administrative Assistant at the Ministry of Economic Affairs from August 2005 to May 2006 and the Department of Trade from June 2006 to November 2008. He was then promoted to Administrative Assistant III through open competition & has served the Royal Civil Service Commission (RCSC) from December 2008 to December 2017. After that, he was transferred to Dzongkha Development Commission (DDC) as an Administrative Assistant I and has worked in the capacity of officiating Human Resource Officer from January 2018 to August 2018.