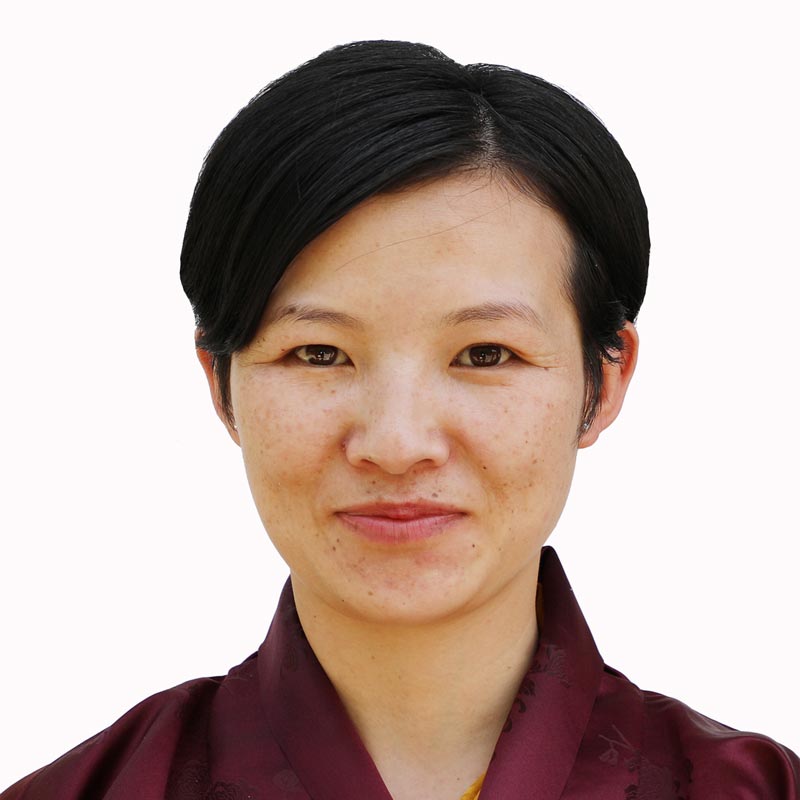 Kuenzang Dolma
Assistant Dean for Clinics
Lecturer
Biography
Kuenzang Dolma is a Lecturer at Jigme Singye Wangchuck School of Law. She is also the Clinical Director for the Appropriate Dispute Resolution Clinic with research focus on Alternative Dispute Resolution in Bhutan. Her most recent paper was on Resolving Public Contract Dispute in Bhutan where she examined the various dispute resolution processes available for resolving public contract disputes, identified challenges, and made recommendations for an effective dispute resolution mechanism for public contract dispute resolution in Bhutan. Currently, she is undertaking two empirical research on Persons with Disability regarding access to justice (Mediation) and a study on situation of violence against women with disability. She is also undertaking research on Mediation & Buddhism with Khenpo Ngawang Sherab Lhundrup.
She received her Master of Law in Dispute Resolution from University of Missouri School of Law and her Bachelor of Social Science and Bachelor of Law (BSL. LLB) from Indian Law Society's Law College, University of Pune. She is the recipient of Rankin Gibson Fellowship from University of Missouri School of Law and the first recipient of the Asia Foundation Leadership fellowship (2022) from Bhutan.
Prior to joining the Law school, she worked as a Legal Officer at District Administration Wangdue Phodrang and District Administration Paro.
Areas of Interest
Publications
Courses
Negotiation
Mediation
Arbitration
Appropriate Dispute Resolution Clinic
Education History
University of Missouri School of Law, LL.M, 2020
Bar Council of Bhutan Admission, 2019
Indian Law Society's Law College, University of Pune, BSL. LL.B, 2012